LDEO Standard OBS
The LDEO 2011 seismometer design is a recent upfare of the standard LDEO design. Each OBS is equipped with a Trillium Compact seismometer, a Paroscientific absolute pressure gauge and a hydrophone. The LDEO OBS lab has built 15 2011 OBSs: 5 for use in the standard OBSIP fleet and 10 for use in the Cascadia Initiative. The design included dual redundancy with two transponders and two dropweights.
Specifications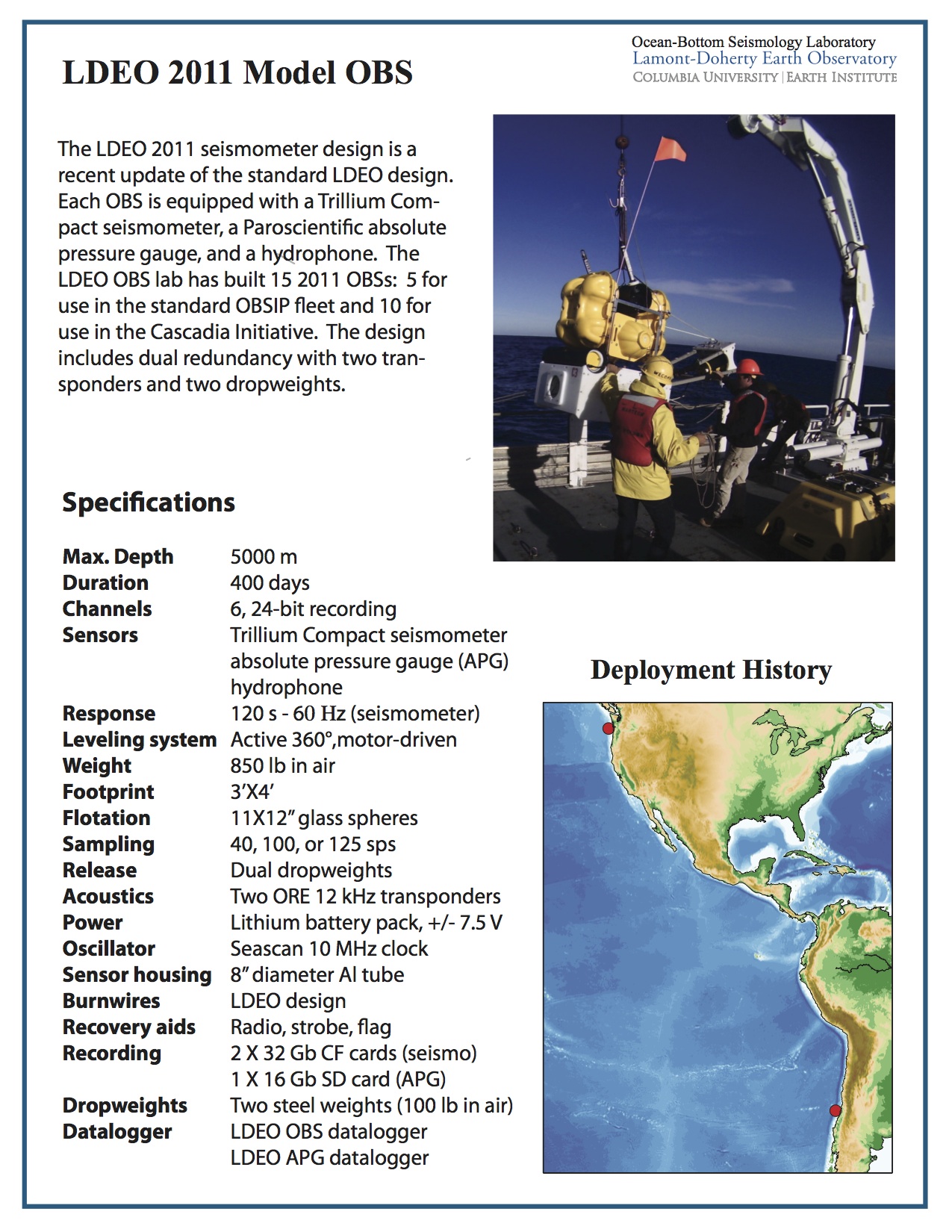 Response
The figure below shows the LDEO standard OBS instrument nominal response for the most recent generation of instruments.
** NOTE: ALL INSTRUMENT RESPONSES FOR RESEARCH PURPOSES SHOULD BE DOWNLOADED FROM THE IRIS DMC *
For instructions on how to download instrument responses please go to the Requesting Instrument Responsespage.
Trillium Compact Seismometer
Amplitude Response

Absolute Pressure Gauge
Amplitude Response