SIO Abalone OBS
SIO operates 15 of the Abalone-style OBS. The Abalone instruments were built for the Cascadia Intitiative. The "standard package" is robust enough to offer a suite of sensor options while maintaining trawl resistance, seismometer isolation and current shielding, deep-water capability and robustness through a conformal syntactic-foam flotation- based frame design.
Specifications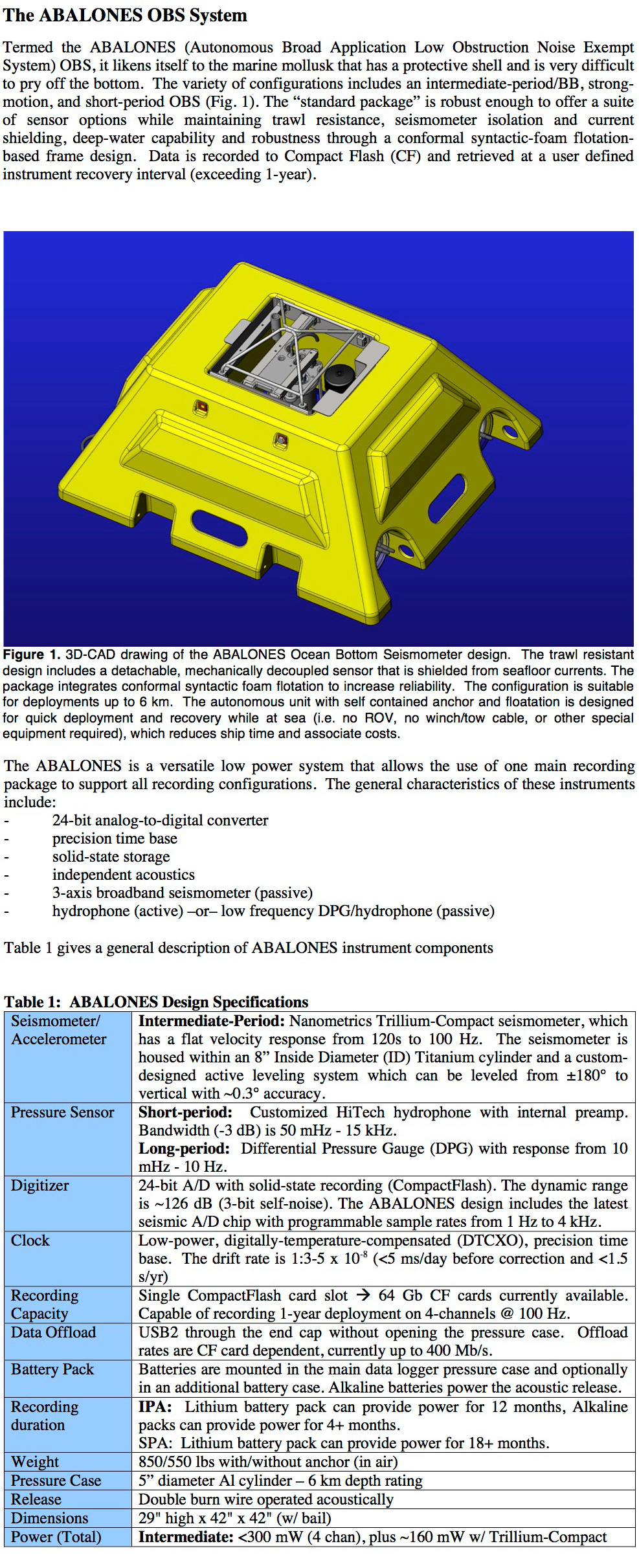 Response
The figure below shows the SIO Cascadia Abalone instrument nominal response.
** NOTE: ALL INSTRUMENT RESPONSES FOR RESEARCH PURPOSES SHOULD BE DOWNLOADED FROM THE IRIS DMC *
For instructions on how to download instrument responses please go to the Requesting Instrument Responses page.
Trillium Compact Seismometer
Amplitude Response

Differential Pressure Gauge
Amplitude Response